It's been almost 9 months since our last update. In these months we've received tons of user feedback on how we can improve the product, and so we got down and addressed as much as possible in this version. Following are some details of the features that we've added:
1) Control TuneBlade from an iOS device on the same local network: You can now control TuneBlade from an accompanying iOS application :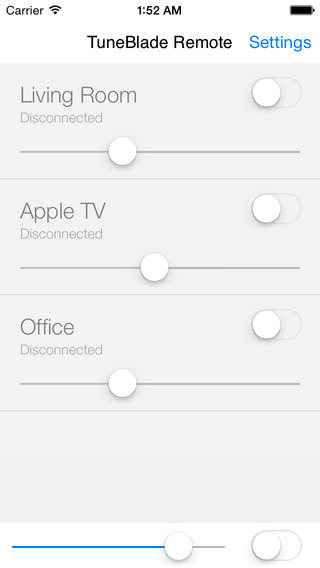 In order for the remote app to find and control TuneBlade on the local home network, a setting needs to be enabled in TuneBlade preferences as it is disabled by default. You can also optionally password protect remote access to TuneBlade.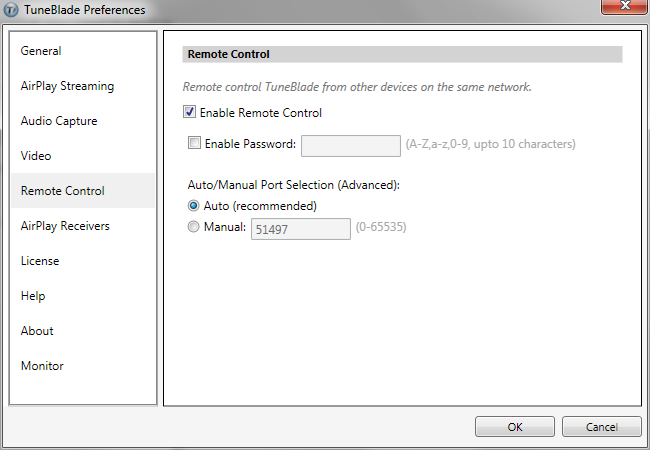 The app is free, but requires an in App purchase for being able to control the volume control. Without the In-App purchase, you'll be able to control the connection status only.
Note: The Remote control app runs on iOS 7.1 and above.
2) Capture audio from any audio endpoint: Earlier versions of TuneBlade captured audio from the default audio-out endpoint (sound device). With this version, any audio-out or audio-in endpoint can be selected. Audio from Line-In or Mic-In can now be streamed over AirPlay!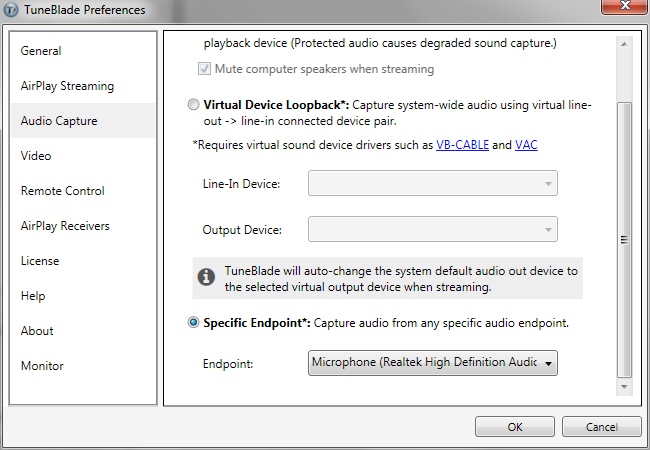 3) Selectively configure individual receivers to auto-connect when discovered: Earlier version of TuneBlade had the option to auto-connect to AirPlay receivers but the setting was for auto-connecting to all AirPlay devices. With this update, it is possible to select individually.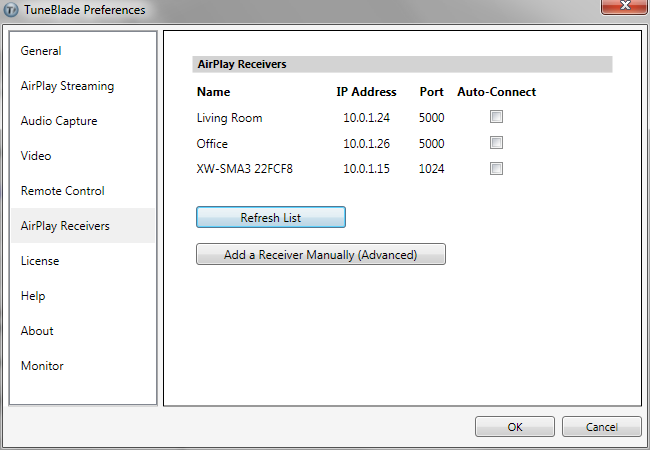 4) Configure time to standby an active connection: The connection standby feature in TuneBlade is there to disconnect from AirPlay receivers when no audio is being played on the computer for 20 seconds, and connect and start streaming automatically when audio is detected. The benefit is that it avoids unnecessary network traffic, and this also frees up the AirPlay receiver to receive streams from other devices. The downside has been that reconnection can take a couple of seconds and this means some of the audio is lost while the connection is made with the receiver. Many users have asked us if this auto-standby can be disabled as they don't want to miss a single second of audio like the sound of notifications. We've now added a setting through which this can be disabled/enabled, and the time limit to standby can also be modified.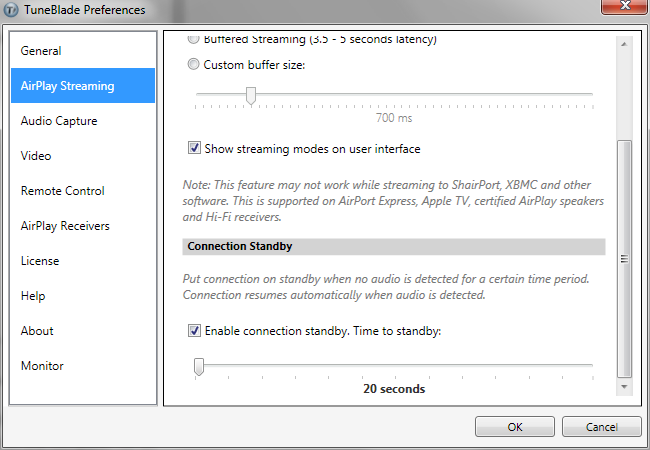 5) Add AirPlay receivers manually by specifying IP address and port number: TuneBlade auto-discovers AirPlay receivers on the local network using Bonjour (Zeroconf). Adding receivers manually can be useful in networks where Zeroconf networking doesn't function properly or is disabled especially in colleges and corporate networks.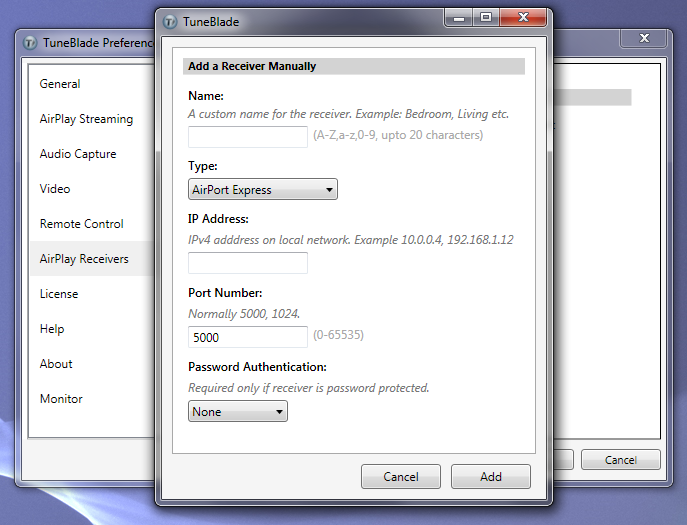 Apart from the above mentioned features, we've done several bug fixes, tweaks and performance improvements. Do try this version and share your feedback at support@tuneblade.com or post on the Q&A forum.